Automotive air-conditioning brushless fan and automotive air-conditioning controllers generally use PWM signals to interface with individual LINE or CAN bus interfaces. The testing equipment that is designed now uses the wind turbine adopting the PWM interface of a certain domestic model as the detection object to achieve intelligent detection of it.
Detection parameters For the automotive air-conditioning brushless fan with PWM interface, the interface cable has 12V power supply, 12V power supply, PWM speed control signal and PWM feedback signal. The duty cycle range of the PWM speed control signal is from 0% to 100%. It is defined as: 10%-80% is the linear speed range, the corresponding fan speed is 1000-2600rpm, when the duty cycle is less than 5±2% or When it is more than 97+2%, it is in shutdown state. The feedback signal is high when the fan is turned off. When the fan is working, the duty cycle of the feedback signal is 50% and the frequency is twice the square wave of the speed. Through the monitoring of the feedback signal, the working status and speed of the fan can be known.
In addition to simulating the vehicle air conditioner controller sending the PWM speed control signal to the fan and monitoring the fan feedback signal, the detection system also needs to detect the following parameters of the fan:
(1) Fan undervoltage (overvoltage) protection parameters. That is, the voltage parameters when the fan enters the undervoltage (overvoltage) protection and the voltage when the fan resumes normal operation from the undervoltage (overvoltage) state;
(2) The rated working speed and rated operating current of the fan at rated working voltage;
(3) The duty cycle of the PWM signal when the fan enters the downtime, and the PWM duty cycle of the working state from the idle stop state.
Alfa Romeo Silicone Key Cover looks very cute. It is suitable for Alfa romeo with 3buttons.It has 12 kinds colors.Welcome to design custom the pattern on thewaterproof silicone car key case.The material is 100% silicone .It is soft and not easily deformed.About the using Instructions that it is easy to use,we just need put soft Silicone Car Key Cover button in the right hole.It has the good heat dissipation.To make the car key protective better, the cover should be waterproof and resistant to dirt.Our silicone car key cover can do it well .For thecustom rubber car key casequality, we have Disney certificate, FDA certificate,SGS certificate ,LFGB certificate and so on.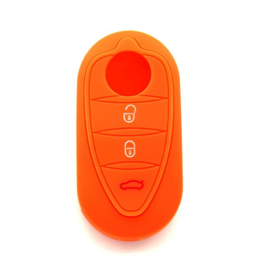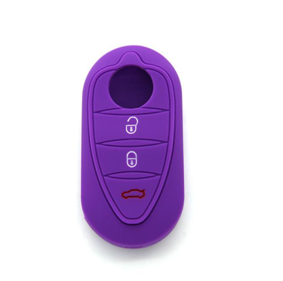 Alfa Romeo Silicone Key Cover
Alfa Romeo Silicone Key Cover,Alfa Romeo Silicone Key Fob Cover,Alfa Romeo Silicone Key Case,Alfa Romeo Key Cover
Shenzhen Beautiful Earth technology Co.,Ltd , http://www.siliconekeyfobcover.com